Keeping your personal information secure is paramount to visiting or shopping online. That's why we have taken extra measures to ensure that we do not collect any personally identifiable information regarding any of our visitors.
We're PCI Compliant
Which means:
We use a firewall configuration to protect payment processing
We do not store your credit card information
All security parameters are unique to our business and not vendor supplied
We use and regularly update our anti-virus software to ensure your data is secured and the site is malware free
We track and monitor all access to network resources
We regularly test our security protocols
Which means that not only are you safe visiting the site, but you can feel secure in placing any ads or purchasing any of the upsells that we have available.
Monitoring Ad Placement
All ads that are placed on elclasificado.com have been moderated to do our best to discourage from any fraudulent ads from being placed. However, as an extra step we also encourage any visitors who are noticing any ads that may fall along these lines to report them.
If you feel like you've noticed an ad that falls along these lines, you can report it by clicking on this link which shown above all ads.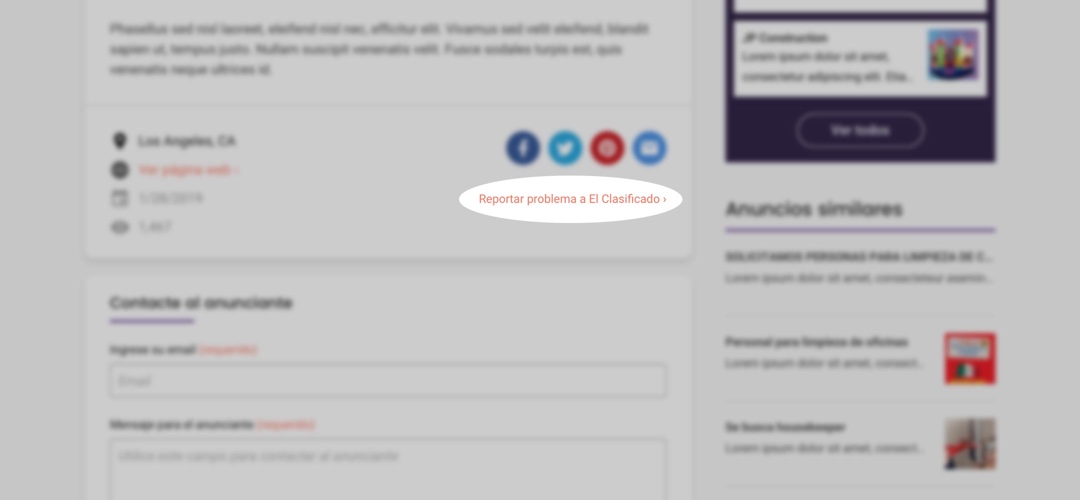 Additionally, here are steps you can take to protect yourself against fraudulent ads.